microphones
Outboard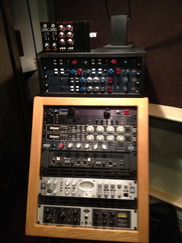 Neve 1073 pre's x 7
Avalon 737
UA 6176
TLA pre 1 x 2
API 513 x 2
Trident Trimix x 4
E13 eq
Distressors x 2
Yamaha 02r96 Digital Console 56 Input channels with 16 pre's and 24 channels of DA/AD conversion.
Antelope Orion 32 - 32 channel DA/AD converter

Etc, Etc...
---
Recording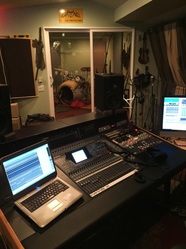 Pro Tools 11 with state-of-the-art Antelope converters
Plug-ins too numerous to mention
Otari 2 track 1/4" deck for mastering and tracking
---
instruments
We have all the guitars and amps you need. No need to rent to get the sound you want. We also have a full drum kit, percussion and piano in house.